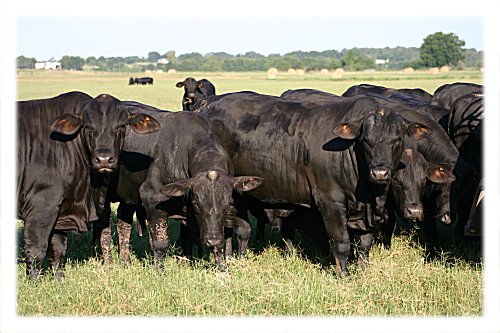 Oak Creek Farms is located 60 miles west of Houston in Chappell Hill, Texas. The ranch is located along the Brazos River and is home to over 500 hundred head of registered cattle including Red Brangus, Brangus, Red Angus and Angus. Breeding cattle has been our business since 1967.
Our goal then and our goal now is breeding cattle that are exceptional both in performance and quality. We utilize the latest technology including ultra-sounding and DNA testing to determine marbling and tenderness.
The beef industry has evolved to value based marketing and Oak Creek's years of experience in the selection of superior, efficient cattle has resulted in producing uniform, low maintenance, high performing cattle that grade well and meet the industry's demands. We forage test our bulls so that when we sell them they will be ready to go straight from our pasture to the buyer's pasture and be ready to go to work, plus with forage testing we can evaluate the cattle and select cattle that are more adaptable to our hot humid environment. Cattle raised on forage are more cost efficient, and we along with many of our customers observe that these forage tested bulls have a lot of staying power out in the pasture, because that is how they were developed.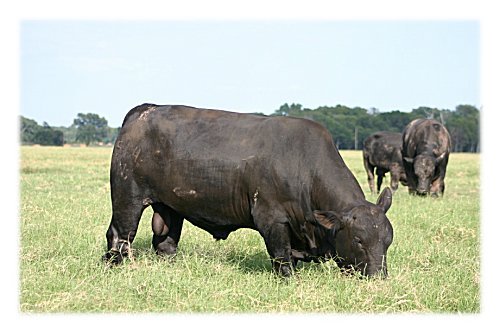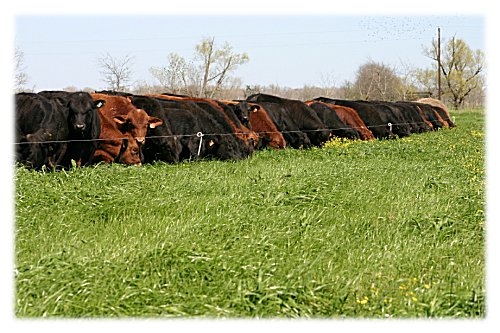 Developing cattle on forage insures the best overall performance and quality in the animal. High volume, fertile cattle that have clean lines, good bone and muscle, good udders on cows, and good testicles on bulls are important to all cattle breeders and producers. Over the years we have been able to select cow families that have these qualities and are good producers and performers. In addition to raising a marketable calf each year, our females have to meet two criteria including calving ease and good udders. These qualities ensure that the cow will be in production for years.